World's no.1 ecommerce enabler
How To Cancel Order on Meesho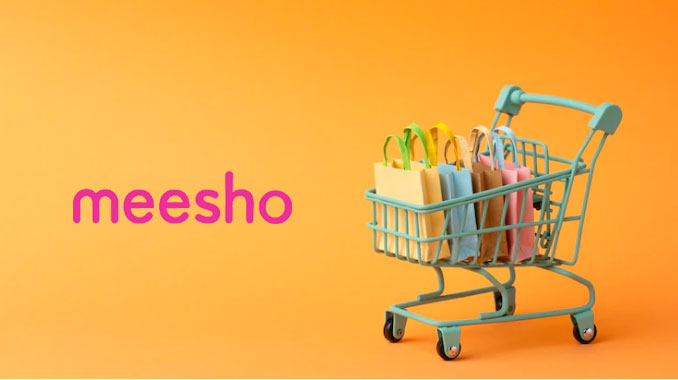 How To Cancel Order on Meesho

---
Meesho is gaining popularity as a preferred online shopping destination, and a better alternative to the ecommerce giants. Meesho has over 6 lakh sellers on its platform and assures quick delivery to over 28000 pincode destinations across India. It also offers a wide range of product categories. You may buy regularly on Meesho and it is likely you will never have any issues or need to cancel an order you have placed with a supplier on Meesho. This post is all about how to cancel order on Meesho.
Meesho: An Online Shopping App

---
First, a bit about the Meesho online shopping app. Just like the desktop site which displays products across different categories and a different section for sellers on Meesho, the Meesho app also can be downloaded to your mobile. (know how to sell on meesho) You can then shop through the app, place orders, make payments and receive the products. In case you have second thoughts after placing your order you will wonder how to cancel Meesho order. That is possible. Anyway, continuing further about the Meesho app, it also keeps track of your activities and your account login details. In the same way, sellers too can access their Meesho seller account through the Meesho mobile app and check for orders, status, payments and other details. We serve full seller account management service of meesho, you can connect us to know more in details.
How to Cancel Meesho Order?

---
The procedure on how to cancel order on Meesho must be followed precisely. We outline details in the following paragraphs.
Cancel Shipped Order in Meesho from App
While it is relatively easy to cancel an order before it is shipped, it is harder to cancel an order once it has been shipped. This is how to cancel order in Meesho after shipped using the app:
Launch the app in your mobile and view your orders. If there are multiple orders, select the one you wish to cancel.
Click the cancel button
You can then choose the reason from the drop-down list, stating the reason for cancelling the order.
Next, tap Cancel Product button
Meesho will display a notification that your request is accepted.
Cancel Order on Meesho After Shipping using Customer Care Number
You can also cancel a shipped order on Meesho through the app. This is how to cancel order in Meesho after shipped message is displayed:
You can dial their helpline number 91 8061799600. You will need to furnish your details and also order details so that the customer care agent can access your order and cancel it.
You can find the helpline number in the help section of the app or through the "contact us" button.
Cancel the Order in Meesho using Support Email
It is also possible to cancel a shipped order on Meesho through email.
The app should display the email address of Meesho. The email address is help@Meesho.com
Please note that you should mention complete order details, order reference and items so that Meesho can trace out your order and cancel it. You will receive a confirmation mail about the shipped order cancellation.
Cancel an Order on Meesho via Twitter account
Meesho is very helpful to its sellers and to its buyers. It has a twitter channel you can access to cancel Meesho shipped order.
You can access Meesho twitter account at https://twitter.com/Meesho_Official.
As in the email, you should mention full order particulars in your tweet, and also state your name and email details, so that prompt action can be taken
Their twitter team is likely to respond promptly to confirm order cancellation of the shipped item.
How do I Get a Refund from Meesho?
There are rules governing how to cancel Meesho order and how to get Meesho cancel order refund.
Refunds will be allowed only if the product is listed showing that the seller will accept returns. If the product carries a label that it is "not returnable" on the product page, then you will not be able to return the product and claim a refund.
If returns are accepted then there is a window of 7 days from date of receipt of the product by the buyer within which time frame the product can be returned.
You will have to retain the labels and packaging along with the product, which, by the way, must not be used, and return the product.
Once Meesho receives the returned product it will initiate the Meesho cancel order refund process, refunding via the same method that you used to make payment. You cannot request refund to any other account. There are no Meesho order cancellation charges.
What is Meesho's Return & Exchange Policy?

---
If you place an order and want to cancel it, you can do so prior to shipment and Meesho will immediately initiate the Meesho cancel order refund directly to your account via the same method as you used to buy. In this case the seller will not be affected and will not be charged any fee for order cancellation.
There is no cancellation penalty for buyers on Meesho who cancel an order before shipment or after shipment, or even if they refuse to accept a product at the time of delivery.
Meesho does not apply penalty on sellers provided there is genuine reason for delay or for not being able to fulfil the order due to non-availability of the product ordered by the customer.
If order is shipped but not delivered, you can cancel the order and Meesho will convert it to Return to Origin and arrange refund. In this case Meesho will also inform the seller about the details so that they can manage the issue of receiving back the parcel, details of their payment and charges for return. The seller has to bear the return shipping fee. Meesho may waive the return shipping fee in exceptional cases.
In the matter of returns and replacements:
If a buyer has received the wrong product or a damaged product, Meesho will send a free replacement without any additional charges.
If the cost of the replacement product is higher than the original price of the shipped product that was returned then the buyer must pay the price difference.
If the price of the replacement product is lower than the price of the earlier ordered product, then Meesho will refund the difference to the buyer.
You will find it easy use the Meesho app for returns, replacements and refunds. You must, when you initiate refunds or returns, indicate a reason from the drop down list in the app, or choose "incorrect/defective item return option."
FAQ

---
Yes, buyers can cancel the order prior to shipment and even after it has been shipped, using the Meesho app. Sellers too have the option to cancel a received order in case they do not have the item in stock and cannot procure fresh stock, or, it has been sold off prior to receiving the order though it was listed as available in the listing and new stock is not available.
If you are a buyer then login to your account and view orders you have placed and which await execution. Pick the order you wish to cancel and tap or click the cancel button and then choose a reason from the drop down list. Meesho will confirm receipt of your order cancellation request.
Yes, Meesho will refund money when the order is received by them and has not yet been shipped, and also if the order is shipped but has not been delivered. If you have taken delivery and find that the product is damaged or not what you ordered then you have to initiate the returns and refunds process to get Meesho to refund money. It will do so if you request cancellation of order and refund of your money but will take action only after it receives the returned product back in its facility, or to be more precise, when the original shipper receives back the returned product.
Buyers may cancel orders for various reasons. Some find that they have made a hasty decision to buy, regret their decision and immediately cancel the order.Some may see that the same product is available cheaper elsewhere and will cancel the Meesho order even though they have placed an order. Order may be cancelled because the product was received in damaged condition or it was not what they ordered.
You can contact their helpline number 91 8061799600 for their guidance on returns and replacements or refund. You can send them an email to help@Meesho.com on the same topic, mentioning the order details. You can initiate returns and refunds by cancelling the order and, if product is shipped but not delivered or has not been shipped then it will automatically initiate the refund process.
It is possible that the courier may deliver before the scheduled delivery data, particularly in larger cities with speedy connectivity.
If you have ordered an item on Cash on Delivery basis and if you have received the product but find that it was the wrong item or that it was not functional or was broken or damaged, then it will initiate refund, but, you will not get cash directly in your hands. It will route refund to your bank account. It will ask you to furnish your bank account details such as type of account, account number, name of holder, IFSC code.
Meesho offers instant refund process for items that are returned when purchased on COD basis. The refund is made within 4 hours of the product being picked up and marked by the delivery partners as having been picked up. The delivery partner will approve the instant refund in cash only after they have checked the product at your premises and found them to comply with their requirements.
You may contact 91 8061799600, which Meesho's helpline number to talk about returns and refunds.