Meesho Product Listing Services

Meesho is one of the fastest growing online ecommerce lifestyle based marketplaces. It already has over 6 lakh sellers supplying a variety of 700 product categories to over 11 crores customers across 28000 Pin code locations in India. Its terms for sellers are quite favorable. Get on the Meesho bandwagon with the help of Digicom's Meesho catalogue service and watch sales grow.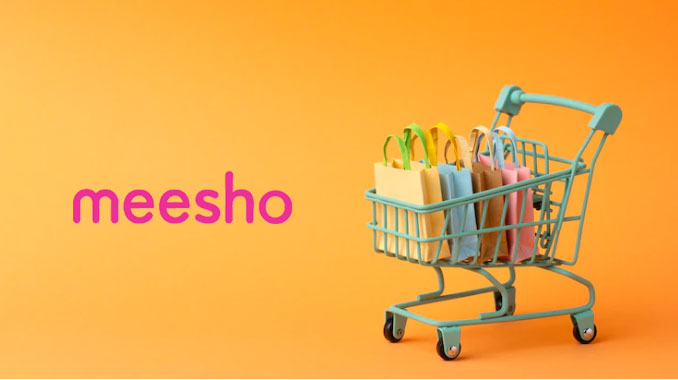 Meesho Account Management Services
Meesho, like any other online ecommerce marketplace, follows a pattern for sellers to follow. One of these is to set up and create an account and then upload your product catalogue. This could be simple if you are familiar but for the uninitiated it could be a bit demanding. Digicommerce Solution steps in and assists you with Meesho catalog service. We do everything for you, starting with advising you on the pros and cons of Meesho, assessing your product portfolio and possibilities of sales and then helping you by setting up your account and taking care of registration followed by catalogue creation and upload of Meesho product list to your storefront on Meesho. We go beyond these services to even manage your account so that you can carry on with your business. We partner your prosperity. Till date we have assisted over 7500 retailers to go online and generate crores in revenues. We have helped startups and entrepreneurs to start their business journeys online.
Our results speak for our service quality.
How Do We Manage Meesho Seller Account?
Digicommerce Solution's Meesho Seller Account management service is quite comprehensive and relieves you of the entire burden of the ecommerce operations. Our service bouquet covers the following aspects of Meesho account management:
Setting up your Meesho seller account
Registration of your brand on Meesho
Completing brand approval procedure
Product listing on Meesho
Optimize your list for the Meesho search engine for higher visibility
Inventory management on Meesho
Order management
Advertisement Management on Meesho
Optimize your list for the Meesho search engine for higher visibility
Marketing services of products
Customer Support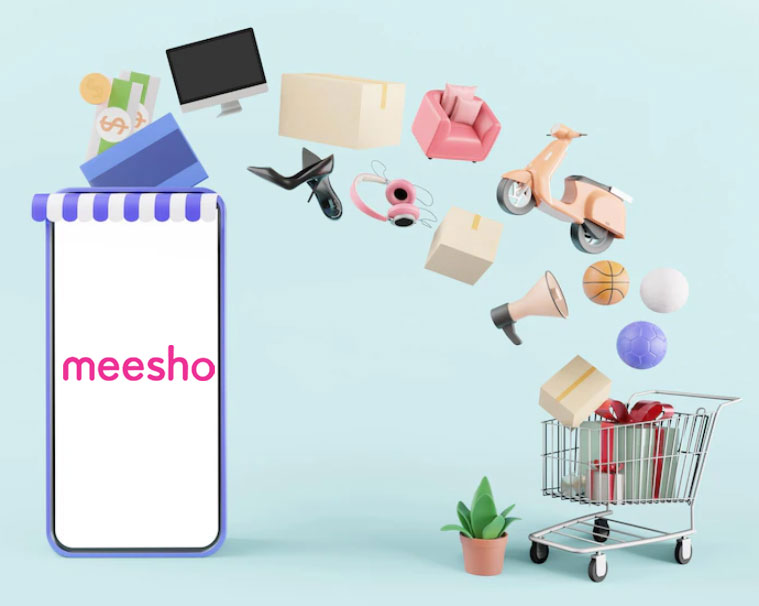 What makes us so special for you is that we take on all tasks and handle them with meticulous care and dedication as if we are doing it for our family member. Sign up and become part of our family and grow on Meesho with Digicom's
Meesho account management services.
Read more about our Meesho related services below.
Setting up a Meesho Seller Account
In order to sell on Meesho it is mandatory to undergo the Meesho account opening process. It also entails submission of related business documents as required by Meesho. Digicommerce Solution's team of Meesho experts handles this part for you. We advise you and assist in getting documents ready and then set up the Meesho seller account for you. Our team member takes on the task of filling in the online form and uploading documents followed by interaction with the Meesho representative to complete the process. If any queries we resolve these satisfactorily.
Registering your brand on Meesho
If you are owner of your trademark or brand name and logo then it is vital to safeguard your IP rights on online platform to prevent misuse and fraud. As part of our Meesho account management services we get your trademark, brand name and brand logo registered on Meesho. It gives you a unique identity and safeguards your business interests. If you are selling branded process then also you must get brand approval from Meesho.
Completing Brand Approval Procedure
The brand approval procedure is necessary if a seller wishes to sell branded products through his Meesho account. We take care of Meesho brand approval process by first setting up your account and then uploading the brand supporting documents to Meesho. You may need to get authorization letter from the owner of the brand, in which case too we are here to help you get it and pass Meesho's criteria in that regard.
Product listing on Meesho
Digicommerce Solution first sets up your account at Meesho through its Meesho account management services. Once that is set up, our team creates content by way of title and product descriptions along with product images, and works alongside your team to classify and categorize items as well as price them. This done, we log in to your supplier panel and carry out Meesho products list uploading, making sure that the products go into the right category and are priced competitively, making use of the Meesho price recommendation tool.
Optimize Your List for the Meesho Search Engine for Better Visibility.
It is important that your products are found when a user on Meesho searches for those items. In order to achieve this outcome, our team takes meticulous care to ensure that each product has an associated title and meta tag as well as product description with keywords included. We check and double check and then login to your supplier panel and use the provided tool to upload the list and then we optimize it to align with Meesho search engine requirements.
Inventory Management of Products on Meesho
Inventory management on Meesho is critical for your brand reputation and success as well as for profitability. Digicommerce Solutions, India's prime Meesho account management experts, take on inventory management on Meesho on your behalf. This involves keeping daily tabs on products being sold and on products being returned for any reason. We update your storefront data to reflect availability and advise you to replenish stocks when they run low. IN addition, our experts carry out analytics to find out which products sell fast and which ones do not have a high demand so that you are not burdened with dead inventory.
Order Management
It is crucial for orders to be shipped as quickly as possible. Here too, Digicom's experts keep live tabs on your supplier panel and set it up so that notifications are received on your computer as well as your phone to alert you and to enable you to prepare the product for the same day shipment. All such orders received and executed are duly recorded and we simultaneously track inventory to make sure you never run out of stock and keep customers happy as well as loyal.
Advertisement Management on Meesho
Meesho offers the facility of catalog advertisements or sponsored ads supported by metrics and product recommendations. It offers an ad model similar to Google's PPC. The smart thing to do is to know which product to advertise at which time to get maximum traffic and conversions. Digicommerce Solutions, India's premier account management services provider, manages your entire Meesho advertising campaign, from planning to implementation and tracking results to assure the best returns and maximized sales.
Marketing Services of products
Digicommerce Solutions, your friendly and expert Meesho catalogue service provider, handles marketing of your products on Meesho, through social media channels and also through search engine optimization and search engine marketing strategies. We develop custom strategy for each client and each product category. You get results quickly and our activities translate to volume sales while keeping costs low. We also track competitors and their prices so that you can get a competitive edge.
Customer Support
Customers expect prompt and positive responses. We understand that you will be so busy that there may be delays. Digicommerce Solutions will manage customer support and interactions on your behalf, responding quickly and positively to generate a positive impression of your shop and your products. Support is handled through reviews on your pages on Meesho as also through social media channels, with analytics to keep track of the types of issues customers face so that these can be resolved and your operations streamlined.
What kind of products should I sell through the Meesho Reseller Program?
---
A look at the Meesho site shows that it is primarily a lifestyle products platform. It is logical to sell products that fall into the chief product categories on the site.
The chief categories you will see on Meesho are:
Women's and Mens' apparels and accessories
Kid's wear and accessories
Home decor and furnishing materials, and kitchen items
Beauty & health
Jewellery and accessories
Bags and footwear
Electronic products - mobiles, home appliances
Each main category has further sub-categories. Obviously, the range is somewhat limited but broad enough in scope to offer sellers ample sales opportunities within these. Coincidentally, these categories are also the ones that see maximum online purchases. There also is the flexibility to offer small, low value items as well as more expensive items.
For sellers wishing to succeed in online sales and through the Meesho platform we would suggest taking a look at home decor items, kitchen items, beauty and health products and apparel. Jewellery, both low priced fashion type and expensive gold jewellery, is an atractive proposition. Electronic products always sell, particularly mobile accessories, provided they are priced right.
It can be confusing as to which products to sell on Meesho. The natural thing to do, if you are already selling through your shop, is to offer the same products online. If you wish to start from zero, then we are here to advise as to which segment would be easier to start with and grow. We conduct market research and data analytics to give you an estimate of your prospects on Meesho. Your success is our goal. Just talk with us.
Start Your Home Based Business with Meesho Account Management Services
The growth of online ecommerce has opened up fantastic opportunities for entrepreneurs to grow fast. Existing brick and mortar store owners can go online and tap the whole Indian market made available through platforms like Meesho. Meesho is also ideal for those who have no past business experience but wish to become ecommerce entrepreneurs.
Digicommerce Solutions, India's leading ecommerce facilitator and trainer, invites you to explore opportunities on online platforms like Meesho. Specifically talking about Meesho and the Meesho account management service that we offer, it is designed to make life easy for you. It is a total service covering all the following aspects:
Engaging with an existing business or someone wishing to start a new business online
Advice and mentoring on all that is involved in online business operations
Helping you to choose products and arrive at pricing, taking into consideration competition, Meesho charges and logistics
Create Meesho product catalogs and Meesho product listings including content for each product as also photographs of your products
Creating your account at Meesho as part of our Meesho account management services
Set up financial transaction side
Upload catalogue to your store with each product slotted into the right category
Set up advertising campaigns
Set up logistics with Meesho
Set up customer interactions and manage feedbacks
Manage the store once it goes live online and handle routine operations like order tracking, dispatches, returns, complaints, payment reconciliations
If you wish to handle some part of these activities yourself you can do so, leaving the more complex or time consuming tasks to our team so that you are free to focus on your business products and procurement.
Where there is a will, there is a way. With Digicommerce by your side you can launch your business online and grow fast. We invite existing store owners, housewives, students and graduates to get started on an exciting and rewarding business journey.
Let us partner you in your quest for online success through catalogue management. It is the first step to impress visitors and convert them to buyers. Best of all, when you subscribe to our service you get our Meesho boost services that result in increased sales right off the bat!
---
---
FAQs
Meesho offers a seller control panel through which each seller can manage his or her account, view orders, manage customers and arrange for dispatches and also view payments. Digicommerce manages Meesho account management on behalf of customers to save their time and to help them focus on core processes.
Meesho offers a platform for sellers to sell their products. It also offers supporting services such as a strong backbone of logistics to deliver products to over 28000 locations across India. Meesho also has a comprehensive marketing and advertising service for sellers on its platform.
If Meesho blocks your account it could be due to any number of reasons such as selling fake products or selling branded products without authorization, for instance. Customer complaints about quality of products could lead to Meesho blocking your account. If you sell products that are not permitted to be sold on the Meesho platform then your account could be blocked. Digicom will examine and resolve all such issues.
The quickfire way to increase sales on Meesho is to go in for Meesho's advertising campaigns and, at the same time, conduct PPC campaigns using Google adwords as well as programmatic advertising backed by our SEO/SEM/SMM services. Of course, you must also price your product competitively, assure fast dispatch and offer excellent support to increase sales.
---
---
---
What Our Customer Say
---
Recent Post