EBay Account Management Services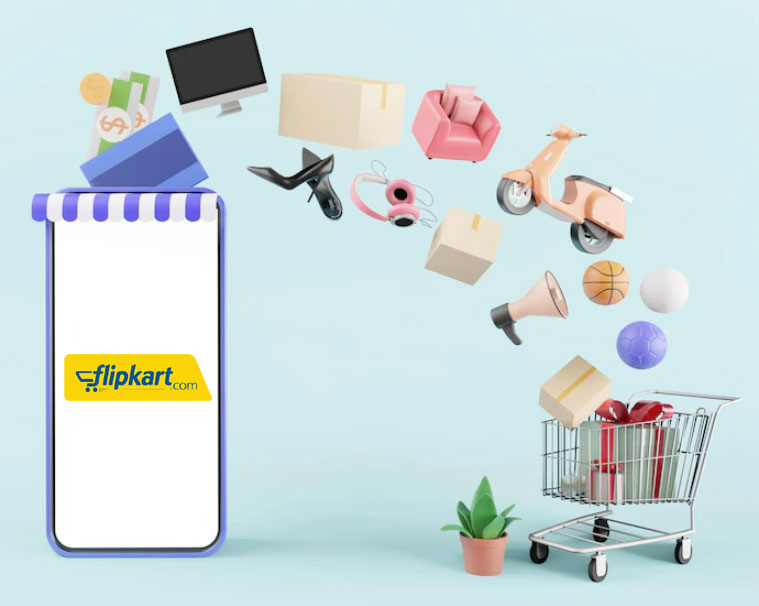 EBay is your global ecommerce marketplace. Digicommerce helps with eBay create account process and paves the way for you to prosper. Learn more about our service and how we can prove indispensable for your success on the eBay platform.

It does require familiarity with eBay's rules to comply with their eBay create account procedure. It does not stop there. Following the eBay seller account registration procedure, members have to put in promotional efforts to sell keeping in sight eBay's rules and they must also keep track of competitors and price their products right. They must also keep track of orders received and execute each order promptly in accordance with laid down guidelines. All this can be challenging but Digicommerce's eBay account management services take care of everything, right from the eBay seller account setup to registering your brand, product listing, order management, managing day to day operations and taking care of any issues that might arise such as product returns, account suspension, and others. With us here, you do not have to worry about growing fast on eBay.


How Our Services Help Your Business to Grow Online
Setting up an eBay seller account is easy but post that there are many things an eBay seller is required to do to succeed and to grow. That is not easy since a seller must first look after the core activities and also engage in diverse activities related to seller activities on eBay. Digicommerce helps with eBay create account and the innumerable processes involved in being an eBay seller with its comprehensive suite of eBay services.
Setting up an EBay Seller Account
Setting up an eBay seller account is apparently easy but here too you must be mindful to put together all the required documents that eBay requires and furnish the right information at the time of registering your account online on eBay seller portal. If you do not know what is required and the process, do not worry. Leave it all to Digicommerce: our team will collaborate with you, compile the documents and handle the process of registering your seller account on eBay.
Registering Your Brand on EBay
It is important to retain IP rights to your brand protect yourself and your brand against fraud and counterfeits when you sell on eBay. Digicommerce provides total eBay seller account management services including eBay product listing of which brand registration on eBay and brand authorization are integral parts. We ensure that your brand is registered on eBay and your rights are fully protected at all times.
Completing the Brand Approval Procedure on eBay
Registering your brand and completing the brand approval procedure on eBay are integral to setting up eBay seller account. Digicommerce eBay team will register your brand in accordance with laid down guidelines of eBay's verified rights owner program and follow up with clarifications or any queries from eBay to get the brand approved and the name listed in VeRO program. Your IP rights are secured and action can be taken against unauthorized use or misuse of your brand by any other seller on eBay.

Product Listing on eBay
Digicommerce strictly follows eBay's guidelines for product listing once the eBay create account procedure is complete and products must be listed in the appropriate categories. We make sure that the content is original and written accurately by our team using appropriate keywords and including key features to give a complete picture. We have a team of photographers to capture high resolution images of each product from different angles. We then upload each product listing to your eBay seller center account in the right category and sub-section.

EBay Search Engine Optimization for Better Visibility
Effective eBay product listing assures higher ranking in product searches on eBay. We design content and product description based on keyword research to align with eBay search engine algorithm of best match. We start right by choosing the right listing format for your product. Thereafter, we optimize product listing for eBay search engine optimization in terms of mobile-friendliness, product description, images, video and title, all of them matching the buyer's search terms, the product's popularity, its price, completeness of listing and inclusion of vital terms related to returns and shipping.

Inventory Management of Products on eBay
EBay product listing is closely linked to eBay inventory management. Digicommerce's eBay team of specialists handles your eBay inventory management through eBay seller center, making use of the selling manager system to track scheduled deliveries, items sold, items nearing depletion levels and unsold listings. Based on this we derive data that will tell us which items are hot selling ones for you and should always be kept in stock and which items do not sell fast, as well as data on your pricing and competitor pricing and profit margins leading to your business growth and higher ratings as an eBay seller.

EBay Global Shipping Program
One of the best advantages to setting up eBay seller account is that you can sell to buyers across the world through the eBay global shipping program. Digicommerce helps you to sell internationally through eBay sites and sets up shipping options for standard and expedited deliveries, calculating costs through the eBay international shipping calculator. You can choose to include shipping cost in the final price in international currencies or show it separately and you can even exclude countries where you do not wish to ship. We are here to catalyze your growth on eBay's international platforms and achieve higher sales.

Order Management on eBay
It is extremely crucial to execute orders as expeditiously as possible on eBay in order to improve your seller rating and assure customer satisfaction. Digicommerce's team will take care of your account on eBay seller center, track orders as they come in, pass them on to you, log in orders ready for shipment and provide complete tracking details of items that have been shipped, as also keep track of returns and replacements. At the same time we handle eBay inventory management, removing items that have been sold, updating stocks and eBay product listings to reflect changes.

Advertisement Management on eBay
There are several eBay online services for its approved sellers to promote their listings and achieve higher sales. One such tool is the promoted listings standard that boosts visibility by making your item stands out from thousands of others. We also use other strategies such as the "sell it faster" option in the seller hub which adds an item to an eBay promotional campaign, leading to faster sales turnovers. We also keep close tabs on metrics to ensure optimal ROIs on eBay adspends. Leave it to us: we manage advertising on eBay to promote sales through this strategy and others such as deep insights and eBay advanced audience technology (eAAT).

Marketing Services of Products on eBay
Our service does not end with setting up eBay seller account and uploading eBay product catalogue to your eBay seller center account. We stay by your side to implement eBay marketing services that will lead to immediate boost in sales quantum of your listed items and promotion of your brand as well as reputation on eBay, ultimately translating to higher eBay seller ratings.

Customer Support and a Lot More!
We can understand that as a seller on eBay you are going to be very busy managing sourcing and executing orders. You may not have to manage customers and be responsive as well as proactive. This is where Digicommerce with its suite of eBay online services will help with customer support. We assign a team member to manage your account on eBay seller center, keep track of inquiries and orders received and stay in touch with them to respond to any query. If there are issues with product delivery, delays, damages or returns, we do it expeditiously and to the customer's satisfaction leading to positive reviews and ratings.

EBay Selling Fees
EBay does not charge for setting up eBay seller account. However, thereafter, sellers may have to pay eBay seller fees when a product is sold. This is a percentage of the final value of the product. Ebay may also charge fees for listing products if the number of items exceeds 250.
EBay may also charge other fees such as additional final value fees if sellers do not meet the seller performance standards. When you set a final selling price to sell your product on eBay you must factor in eBay selling fees and shipping and know your purchase price in order to realize a profit. We are here to help you with our expertise in the use of eBay selling fees calculator and our experience of managing eBay seller accounts.

Why Choose Digicommerce Solutions to Become an eBay Global Seller

---

There are solid, convincing reasons for you to choose Digicommerce Solutions in order to become an eBay global seller and achieve fast growth in the shortest time:


We have over seven years experience running our service as ecommerce facilitators not only on eBay but also on Amazon, Flipkart, PayTM and other popular online marketplaces.
Results speak for our performance standards: we have assisted over 7500 customers go online and achieve over Rs 3 crores revenue with over 100000 daily orders through our assistance.
We are marketplace experts in that we know precisely how eBay operates and all its rules and guidelines as well as promotional assistance to boost your performance.
Our proven expertise in eBay marketing will boost your rankings in eBay searches and brand promotions lead to enhanced brand visibility, translating to more orders and sales.
We offer global services and help our clients sell globally on platforms like eBay, offering them the complete suite of support services.
We do not just help you become an eBay seller; we go beyond in providing end-to-end ecommerce management services, taking care of everything on your behalf and leaving you free to focus on core issues.



What is eBay Global Shipping Program

---


Digicommerce Solutions helps Indian sellers sell worldwide through the eBay global shipping service program, starting with creating a seller account at eBay. EBay global shipping (EGS) is a single window shipping solution with many logistic service providers integrated into the system. EBay connects to 190 countries, reaches over 187 million buyers and services 19159 postal codes through EGS. Indian shippers can pick options such as standard low rate delivery and expedited options at competitive prices, all available through the global shipping program without the need to contact third party logistics providers. Shippers (and buyers) enjoy the facility of automatic shipping updates and automated tracking of eBay orders. The program also helps shippers generate international standard shipping labels, invoices and reports. If all this sounds complicated, do not worry, Digicommerce will handle all eBay global shipping related matters on your behalf. You do not have to bother with keeping in mind the many rules and regulations of EBay as well as originating and destination countries, permitted and prohibited items, packing and everything else. We are here to do it for you and boost your sales worldwide.

Benefits of Using eBay Global Shipping Services

---


It can be a hassle trying to find out precise shipping costs for each item from different logistics providers. EBay global shipping services make it easy for you since it integrates 7 logistics providers accessible from your seller hub so that you can get immediate quotes based on item, weight, volume, method of shipping and destination address. There are other benefits too:


You are covered by the eBay money back guarantee which ensures that if an item is lost or damaged in transit you will be compensated and your ratings will not be affected.
You receive 5-star ratings if you include free domestic shipping to the shipping center.
You receive 5-star rating if you ship the same day or within one business day and upload tracking information within one day of receiving payment, and deliver the item to the US shipping center within 4 days.
You know cost of shipping instantly and can set shipping price for various destinations using different shipping methods automatically through the eBay global shipping calculator service.
You are made aware of which items are restricted or prohibited and country-specific regulations.



Best Practices When Using the Global Shipping Program

---


EBay recommends certain practices when you avail of its global shipping program. These are:


Be clear and specific about shipping time
Clearly state the product's weight and dimension in your product listing and the country of manufacture—this will help with faster customs clearance.
Precisely clarify countries where you will ship and where you will not ship in your international product listing.
Try to ship the same day or within one day
Upload tracking information within one day of receiving payment. Do not ship until payment is received, but you may keep the package ready.
If you have received orders for multiple items from a single buyer, try to include all items in one package to lower shipping costs and to ensure safe and speedy arrival at destination.
Make sure to specify the international return policy for your product
Use eBay's shipping label facility which will result in automatic upload of tracking information.
Digicommerce assists in setting up the best shipping practices for eBay global shipping.



Manage your eBay Payouts with Payoneer

---


EBay has partnered with Payoneer to streamline the payment procedure for international sellers on EBay to quickly receive payments from anywhere in the world on their eBay global transactions. Global sellers must open a Payoneer account when they sign up for the eBay global shipping program. If you already have an existing Payoneer account then you must link it to your eBay account. The process of opening a Payoneer account is extended, requiring submission of various documents such as company verification document, address proof, personal details of authorized representative, your letter of authorization and bank account details. EBay will automatically sync your eBay account with the Payoneer account. Payments will be received in US Dollars in the Payoneer account and can then be transferred to your local bank account in the local currency. You can also directly pay suppliers and buy items, and pay service providers through Payoneer, as well as make global VAT payments. You pay nominal fees to Payoneer on your transactions but you get many benefits. Use Our eBay Calculator to Calculate eBay Fees

---


EBay charges a variety of fees on items you sell, shipping fees, Paypal fees and other charges. It is complex, based on category and item value and other factors. It can be problematic if you try to manually calculate eBay shipping fees or any other fee. Instead, it is better to use eBay selling fees calculator to know how much you will be paying eBay as a percentage of the final sale price of a listed item. EBay offers comprehensive, automated calculators where you input a certain value and get results indicating precise amount you pay as seller fee, insertion fee and other eBay charges. For instance, if you use Paypal to receive payments then you will be paying Paypal a certain amount as fees. You can know the exact amount by using eBay Paypal fees calculator.
EBay charges a final value fee when an item is sold, the fee being calculated as a percentage of the total amount of the sale plus $0.30 per order. The total amount includes price, handling charges, sales tax, fees and shipping. The total amount of the sale is calculated using the cheapest domestic shipping option or the expedited shipping option chosen by the buyer. Just use the eBay final value fee calculator to know the precise amount of fee eBay will deduct from the sale price.
If you intend to sell on the eBay global shipping platform then you must know the shipping costs for each item to specific destinations, which is easily done using the eBay international shipping calculator that outputs results for standard shipping and expedited shipping. What would be a complex, error-prone task becomes easy when you use the various eBay calculators.
FAQs
---
---
What Our Customer Say
---
Recent Post