Digicommerce Flipkart Account Management Services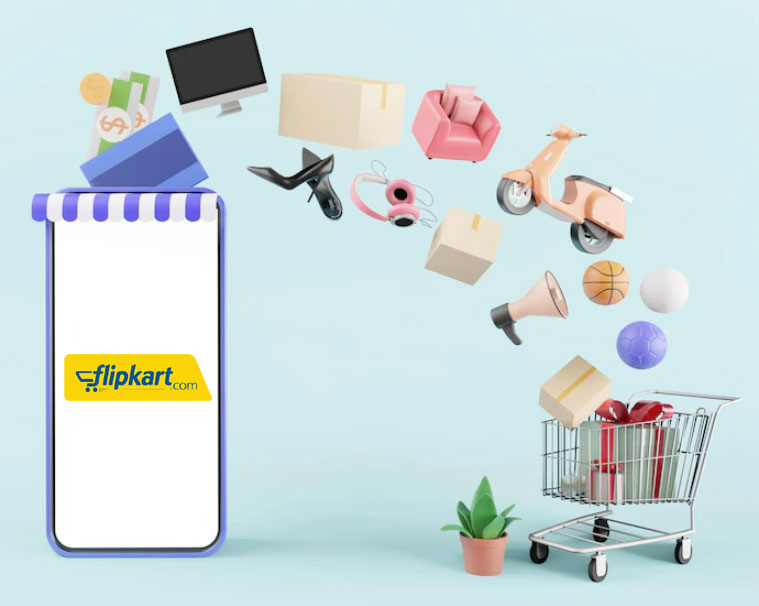 Digicommerce Solutions is India's leading Flipkart account management services provider. Our bouquet of Flipkart account management includes the entire spectrum of related services, including Flipkart seller account creation, Flipkart seller account login and working as your Flipkart seller account manager. Our Flipkart trained team of professionals handle all the services, starting with advice on your entry as a seller to creation of your Flipkart seller account, helping you choose products, launch them on your storefront, manage account and payment and even advise on pricing as well as logistics. As part of the Flipkart account management service we even take care of customer interactions, promotions and marketing. Importantly, we ensure your operations are in compliance with Flipkart's rules, your customers are satisfied and your product appears right at the top of search listings on Flipkart.

We make the vital difference between being just a plain seller on Flipkart marketplace and a very successful seller on the fast track to growth. Engage us and let us do everything while you focus on your core expertise.


Details of Account Management Services offered by Digicommerce
---
Our suite of Flipkart account management services comprises of the following services:
Setting up a Seller Account
Listing Optimization
Marketplace Search Engine Optimization (SEO)
F Assured program
Product Listing Management
Brand Approval Procedure
Product Launch
Prep & Logistics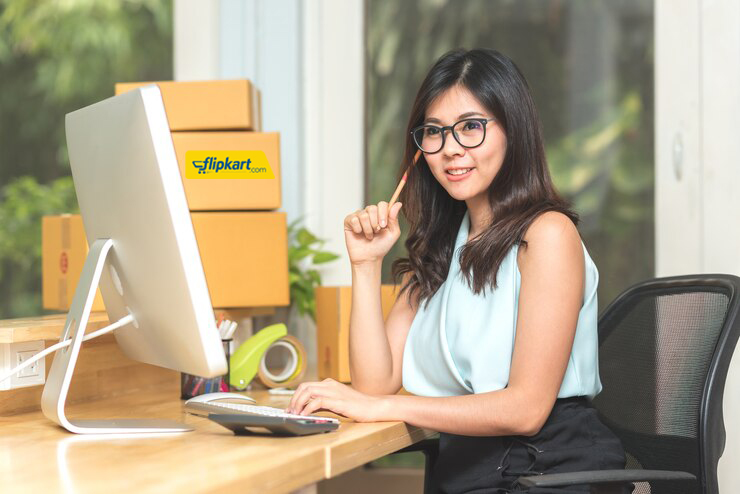 Now, we present a brief overview of what is involved in each of the above services.
Setting up a Seller Account
Taking care of Flipkart seller registration and then going on to get you the f assured seller badge is part of our Flipkart account management services. Registration requires care since quite a few documents must be submitted and details should be accurate. Our Flipkart team takes care of compiling all information and the actual seller registration process on Flipkart followed by setting up the Flipkart seller dashboard. Just leave it to us: we will get you started right.
Listing Optimization
Listing optimization is yet another component of our Flipkart account management services. The work is not over when we complete the Flipkart seller registration and creation of the Flipkart seller dashboard. The most vital task is to create a list of products you will sell on your Flipkart storefront and categorize them in the right way so as to be found in searches. Equally important is that we create the right title based on keywords research and with the product brand name and type so that it fits into the category and ranks high. The content or product description also contributes to listing optimization since a buyer wants full information in a concise way. Our Flipkart team handles listing optimization to ensure your products get listed right and have high visibility, eventually earning you the F assured seller label.
Marketplace Search Engine Optimization (SEO)
---
Setting up a Flipkart seller dashboard and then listing products is but the first step. What follows as part of our Flipkart account management services is marketplace search engine optimization, a deeply complex task based on research and analytics. We research keywords buyers use on Flipkart and elsewhere and integrate them into the title and content and then conduct analytics to know the outcome, modifying strategies as we go along to ensure top ranks in searches for your products.
F Assured program
---
It is not easy to obtain the F Assured seller badge on Flipkart since Flipkart has strict norms about quality, packaging and speedy delivery. Buyers naturally prefer high quality products with assured fast delivery and sellers work towards obtaining this coveted label, especially since shipping is free for orders over Rs 500 and returns are free. Digicommerce, your trusted Flipkart account management services provider, helps you to prepare your products and operations to qualify for the F assured seller label and then initiates the procedure with success assured.
Product Listing Management
---
Product listing management on Flipkart is composed of several subcomponents. Digicommerce Flipkart account management services take care of this crucial process by starting with creating the right listing and category differentiation through the Flipkart seller dashboard. We then keep tabs on the listings to modify stock levels or modify category based on market analysis, keep track of prices, procurement SLA, shipping details, barcodes and related aspects. If a product is sold off then we update the list and update the storefront product list when new products are added, besides taking care of returns and replacements. We take a load off your shoulders and help your store to stay fine tuned.
Brand Approval Procedure
---
We help you with Flipkart seller registration and product listing through the Flipkart seller dashboard. One important component is to obtain Flipkart brand approval and follow the brand approval procedure to ensure compliance. When products are listed the brand must be mentioned and Flipkart will approve the brand if it is within its approval policies. If not we must apply for brand approval for which we need to furnish brand authorization letter from the original brand owners or, if you are the brand owner, your trademark/logo/brand registration certificate. Do not worry; as experts in Flipkart account management services, we guarantee brand approval.
Product Launch
---
A product is said to be launched when it is listed on Flipkart through the Flipkart seller dashboard and appears on your storefront pages as well as searches made on Flipkart. This may be a routine process following the Flipkart seller registration or, if you are introducing a new product, then it must be accompanied with appropriate promotion and offers to bag maximum sales on launch. Digicommerce's Flipkart account management services will plan, strategize and implement product launches for maximum impact and sales.
Prep & Logistics
---
Procuring products to sell, pricing them and listing them through the Flipkart seller dashboard is just one side of the coin. When orders are received you must acknowledge them through the Flipkart seller dashboard and then speedily arrange to prepare the product for shipment and intimate Flipkart that it is ready so that they can arrange for the package to be picked up. Digicommerce, your friendly Flipkart account management services provider, will guide you on how to keep track of inbound orders, acknowledge them, prepare for shipment and notify Flipkart about its readiness using the Flipkart seller dashboard. Either you can do it or leave it to us to manage it for you.
What Can We Do Improve Your Existing Listings' Visibility on Flipkart
There are hundreds of sellers selling the same product on Flipkart and buyers are not likely to navigate to the bottom of the list when they search on Flipkart. Those at the top are the first to be selected for purchase. How to get to the top is the vital question. Digicommerce Flipkart seller account management experts will take care of this vital part by analyzing keywords used for searches on Flipkart and incorporating these into the title and content of products. We then plan out strategies for deals and promotions to make your product stand out. In addition, we interact with customers and obtain their ratings and feedbacks to impart trust which, in turn, pushes your product higher in the search list. The sum of it all is that your products sell fast and in more numbers.
Why Choose us for your Flipkart Account Management Services?
The topmost reason to choose Digicommerce for your Flipkart paid account management services is that we are experienced, knowledgeable, have been operating for years with a high success rate and offer assured, quality services.
We go the extra mile, starting with advice and guidance on helping you to become a seller on Flipkart and eventually acquire the coveted f assured seller badge. Our comprehensive service helps you to select the right products to sell, set up your Flipkart seller account, list the product, create keyword researched contents for each products along with images and use the seller dashboard to upload products to the right categories followed by acting as your Flipkart seller account manager to handle orders, track payments and shipments as well as returns and customer ratings. Whether it is handling Flipkart bulk order processing or Flipkart spf claims, we do it all for you with full dedication and commitment. You have our full support through your Flipkart journey at all times.
Have the Perfect Catalogue on Flipkart with Our Help
The task does not end with creating a catalogue of your products and uploading it to your storefront through the Flipkart seller dashboard. In fact, it is the start to branched operations, intermeshing to deliver perfect results, as detailed below. Digicommerce Flipkart account management services handle everything on your behalf.
Product Listing Optimization Services That We Offer To Rank Your Store High On Flipkart
The Flipkart catalog is complex requiring precise and meticulous attention to details like seller SKU ID, brand, images, URLs, Group ID, EAN/UPC, description, search keywords and key features, to mention a few. Flipkart bulk listing or single listing also requires close attention to details such as choosing the right vertical in which to slot your product, brand name, product title, description, images, variations and key highlights, all of which contribute to higher visibility of your product and higher rank for your store on Flipkart. Digicommerce handles all these as part of its Flipkart cataloging services and Flipkart product listing services. Digicommerce's Flipkart listing services in the hands of experts results in use of researched keywords with high potential which are normally used on Flipkart search bar. These Flipkart product listing services are further boosted with promotional activities, engaging in Flipkart special sales and ad campaigns. We further optimize Flipkart seller product listing by removing listings of products that are not in inventory and resolving any Flipkart policy violations. The result of all these detailed and in-depth Flipkart cataloging services is that your store ranks high, your products top the list of searches and you get a regular stream of buy orders.
Flipkart Advertising Management Services
Digicommerce's Flipkart ads management service will raise your business on Flipkart to an altogether new level. Our team of Flipkart experts uses their expertise in data analytics and market research to conceive and implement Flipkart advertisement campaigns on your behalf to give maximum returns on investment. Digicommerce Flipkart advertising services are result oriented and rooted in our expertise in bid management, keyword research and content development aided by our ability to plan strategically and implement in a phased manner to suit your budget. Our team keeps a keen eye on Flipkart seller promotions and special offers for Flipkart sellers even as we keep working on your product and listing optimization. You can take part in such promotions with our assistance and be assured of positive outcomes by deploying PPC-like ads or opting for Flipkart sponsored products category. Flipkart advertising service is part of our Flipkart paid account management program. If you want the best bang for your buck, we give it to you.
Flipkart Fulfillment Inventory management
The fbf Flipkart service is a great boon for Flipkart sellers but it does necessitate very precise and meticulous Flipkart inventory management. This is important to avoid issues such as stocks lying unsold and incurring warehousing charges on the one hand and, on the other, there being no stock available to fulfill orders, leading to cancellation and lowering of your Flipkart seller score. Digicommerce's Flipkart fulfillment inventory management service is what you need to avoid pitfalls such as those stated above. We take it on ourselves to manage your Flipkart fulfillment center operations. Our team keeps a close watch over your inventory in Flipkart's warehouses and manages Flipkart smart fulfillment order processing operations. If stocks fall below a certain level, we alert you so that you can rush products to the Flipkart smart fulfilment center. If goods are lying unsold, it is likely that Flipkart will levy holding charges and these products may be returned to you at your cost. We will put in efforts by way of promotional offers to clear off such slow moving inventory. We also carry out routine research and analysis of your orders through fulfillment by Flipkart to know which products sell fast and which move slowly and recommend procurement policies to keep in step as well as avoid locking up your money in unsold inventory. Further, we analyze why such products are not being sold and suggest ways to boost their sales.
Flipkart's Pricing
Flipkart does not charge anything when you set up your shop on its online marketplace. However, Flipkart takes its cut on each sale made on its site. Therefore, you will have to consider pricing of products to sell on Flipkart keeping in sight this factor as well as prices charged by competitors. This can become a complex balancing act.
Do not worry. Digicommerce is here to help you arrive at the perfect Flipkart pricing of your products to stay competitive and also make a profit. It is important to know the precise costs and, for this, the Flipkart calculator is an easy to use tool. You can use the Flipkart commission calculator to know how much commission you will pay. Flipkart charges different rates for different product categories and price levels. The Flipkart fee calculator will let you know the fees you pay on a sale. Flipkart also offers various other tools such as the Flipkart price calculator, the Flipkart profit calculator and the Flipkart seller calculator.
You can use these tools for the obvious purpose for which they are intended. However, with our insight and a different perspective, we leverage the power of these tools to conduct feasibility studies even before you launch on Flipkart. The goal of business is to sell in volume and make profits. Getting Flipkart pricing right is where we are experts and give you the benefit of our experience.
---
FAQs
In order to sell on Flipkart you must set up an account, upload your product listing into specific categories and execute orders by packing them and keeping them ready for Flipkart logistics partner pickup.
It depends on a variety of factors such as the product category you wish to sell, the profit margin on these products, your procurement price, competition's pricing on Flipkart, market demand and the volume turnover.
Yes, you can sell products on Flipkart without a brand. If you are making and selling products then it is advisable to register a trademark and a brand and register this brand on Flipkart to protect yourself.
Flipkart has more than 10 crores customers all over India. The Flipkart site gets 10 million daily visits and Flipkart arranges shipments to over 1000 cities across India. In one stroke you have access to a huge market at zero marketing costs and zero wait time.
There is no one category that can be said to be the best. Apparels sell well. Consumer durables sell well. Mobiles and accessories sell. The thing to do is to sell on Flipkart whatever you are currently selling in your shop, or, if you are a startup seller, consult Digicommerce to know the right category for you.
First you must have products to sell, which is easy if you are already selling through your shop. Second, you must have all documents such as proof of business, proof of address, personal ID, GST and PAN and current account in a bank ready and then apply to become a seller on Flipkart. Digicommerce will help you with everything.
It is profitable provided you are selling products that have a good profit margin and lots of demand. Even if profit margins are slim but your products sell in high volume you can consider it as a profitable proposition to sell online.
You set up your seller account and upload the catalog of your products. Visitors to Flipkart will search and find your product listing and navigate to your page and place order and make payment. Flipkart intimates you and you pack and label the shipment. Flipkart logistics partner picks it up for delivery and you get payment in 7 days.
The minimum quantity, or to be precise, type of product to sell on Flipkart is just one but it helps to have 10 or more different products to sell on Flipkart.
You can sell grocery, mobiles and accessories, fashion, electronics, home appliances, décor stuff, travel related products, beauty products, toys, two wheelers and plenty more, so long as these products are not restricted or prohibited by law.
You must have GST registration certificate, PAN card, business address proof and a current account in a bank in the name of the business you register at Flipkart.
Yes. There is no need to have a website when you have Flipkart where you will see higher traffic and sales of your product.
The Flipkart Assurance, or FA, is the label of reliability and quality for products that carry the FAssured stamp. When products are shown with this label, it means such products are genuine, are of good quality, carry a warranty and will be shipped fast with free shipping on orders worth above Rs 500.
No. Flipkart, at the moment, permits only products to be sold on its marketplace.
You, as the seller, are the sole person with powers to price your products as you deem fit.
Flipkart charges a commission fee which is a percentage of the total item value, collection fee based on value of the item and payment mode, a fixed fee according to item value, shipping fee and GST on all these fees.
Once the order is executed Flipkart will directly transfer proceeds minus its charges to your bank account through NEFT. It takes 7 to 15 days, 7 for gold sellers and 15 for bronze sellers.
Flipkart provides a step-by-step guide on its seller hub. In short, you sign in to your seller account and then through the seller account you choose to list products, select category and upload your product details and images. If this is a challenge, Digicommerce will do it all for you.
Just log in to your Flipkart seller dashboard. You will be able to view everything such as orders in hand, orders executed, payments and inventories. You can view fresh orders here. Flipkart will also email you about a new order. You pick the item and put it inside the Flipkart designated packaging and indicate that it is ready through the seller dashboard. Flipkart's logistics partner will pick it up from your address for onward dispatch.
You must have set up your seller account on Flipkart. You will need to have photographs of the image from different angles (according to Flipkart guidelines, give a suitable title and write content containing description and key features.
Yes, Flipkart has designated Flipkart associates and partners working in different cities. Digicommerce Solutions is one such Flipkart authorized Flipkart account manager. We will help you with everything that needs to be done on Flipkart.
Yes, Flipkart permits and encourages customers to leave feedback on the product and the buy experience. This feedback and review are important because prospective buyers are convinced by actual user comments and reviews and the seller's reputation grows.
Yes. Flipkart offers assistance to resolve your sign up issues. You can also contact Digicommerce to help you with the registration and account creation process.
Yes, GST registration is necessary for many products except for some items like books which are exempted from GST. If you intend to sell such products then you are not required to have a GST certificate.
The FBF program is simple. You ship your products in bulk to Flipkart's warehouse. Flipkart will execute orders by picking, packing and delivering the products directly from its warehouse to the end buyer. You receive payment in due course, minus Flipkart's charges.
You must join the FBF program. Thereafter you ship products you have listed in your store to Flipkart fulfilment centre in bulk. They will check for quality and other parameters and store the products. When an order is received, their personnel in the fulfilment center will manage packing and dispatch. You receive payment within 7 to 15 days.
You are freed of the cost of buying and storing packaging materials. You do not have to keep inventory in stock in your premises, thereby saving space and/or rental cost. When a product is designated as FBF by Flipkart on its product pages then people prefer to buy it because they are assured of quality, free returns, warranty and free shipment. Products carry the FA badge, inventory is placed in multiple centers and returns are low.
It makes good sense to have more than one item to sell to really benefit from FBF and to be eligible for the FBF program. Some requirements are that you must provide adequate inventory to be placed in Flipkart's various fulfilment centers and these products should pass the quality benchmarks. Talk with us to know more.
Yes, you can sell on Flipkart without GST but, in that case, you will be permitted to sell only those items on which GST is not applicable and are GST exempted. GST may not be applicable on turnover of less than Rs 20 lakhs but if that item is subject to GST then you have to get a GST registration certificate to be able to sell on Flipkart.
---
---
What Our Customer Say
---
Recent Post