World's no.1 ecommerce enabler
Meesho Product Listing/Catalogue Services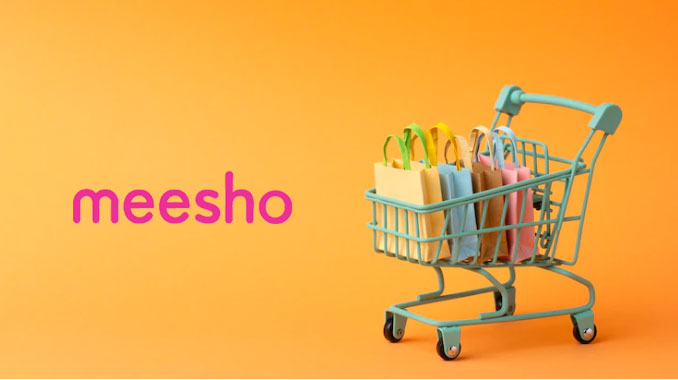 One key competitive edge to selling on Meesho is that the platform charges -0% commission. Meesho serves 28000 Pin codes and reaches out to over 11 crore customers through 6 lakh sellers. Sellers enjoy the advantage of the lowest delivery costs. All these factors add up to greater competitiveness and higher profits. In order to get started you must set up an account at Meesho and list your products. You can engage Digicommerce for Meesho product listing and subsequent services.
Promote your products and catalogs by creating
sponsored advertisements
or Meesho Ads. This will help you to reach the right customers and increase sales. Your catalogs will list on top slots on discovery pages across Meesho.
About Meesho product listing service
---
Digicommerce offers comprehensive
Meesho seller account management services
of which Meesho product listing service is a part. This is what is involved in Meesho product listing service:
Registration of your account on the Meesho platform by filling the online form and furnishing documents such as bank details, GSTIN and PAN. Meesho confirms the activation of the seller's account.
The next step is to create product pages and list each product under the right category. This involves giving the right title for the product that includes keywords used by buyers, descriptive details and specifications of the product and professional images. Each product must also be priced in which we help you decide the right price based on various factors.
What is a Meesho Single Catalog and Bulk Catalog Upload?
---
Once the Meesho seller account is set up, Digicommerce experts log in to the seller's account and access the Meesho Supplier Panel through which the Meesho catalog of your products can be uploaded. This can be done individually or through bulk upload as part of the Meesho product listing services.
The Meesho single catalog is meant to upload a listing of a single product through the catalog upload section of the supplier panel. A template is available in which we fill in product details and images and upload it.
The Meesho bulk catalog is ideal if you have many products to list on your Meesho storefront. We use the add bulk catalog option in the supplier panel, and select a category in which to list products. An Excel sheet template is provided in which columns must be filled in and then the sheet is uploaded. It automatically creates several product listings.
Why Choose Experts For Meesho Product Listing Services?
---
Digicommerce is undoubtedly your best partner for all Meesho seller services:
Digicommerce actually cares for each client, their performance and growth, and gives personalized attention. You are like a family member and get the same attention as a family member would.


We are professional to the core and possess a team of qualified, experienced personnel fully familiar with the way Meesho operates and can guarantee success.


We have been in operation for a decade and have served hundreds of customers and enabled their growth on Meesho as well as other e-commerce platforms such as Flipkart and Amazon. You get our services for all platforms on the best terms.


Digicommerce also assists with marketing, SEO, and related services like product write-ups and photography. Our content creation, minute attention to detail to ensure the product goes into the right category, and related services are far superior compared to what others offer.


We design, conceive and implement Meesho product listing in a way to increase visibility, get more traffic and conversions and achieve higher sales with best competitive strategies.


Digicommerce assigns a team to handle your account with full dedication and commitment.


One very good reason to choose experts like Digicommerce for Meesho seller services is that we get it right the first time, avoid any discrepancies or confusions that can damage reputations, and ensure that you are fully compliant with rules of Meesho as well as statutory compliances.


Digicommerce assures full confidentiality, safety and security of all your sensitive information and data.


---
---
What Our Customer Say
---
Recent Post