World's no.1 ecommerce enabler
Snapdeal FAQ
Snapdeal Seller FAQ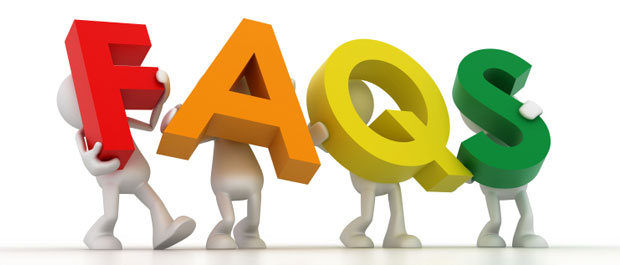 Through DigiCommerce, start boosting your business on top Indian and Global online portals like Amazon, Flipkart, E-bay, PayTM, LimeRoad, Voonik, Snapdeal & Shopclues.Onboard your self online As low as 18,000/- INR . Contact us
Read More: How to sell on Flipkart, Snapdeal, PayTm, Limeroad, Voonik, Shopclues and Ebay
1. Why should I sell with Snapdeal?
Register as seller on Snapdeal and you have immediate access to millions of buyers across the country with delivery options in 3000 towns and cities. Your store remains open 24x7 and you can get order at any time. You do not have to find customers and can instead focus on managing your online store and do it from anywhere.
2. How do I register myself as a seller on Snapdeal.com?
The process is simple enough. Simply navigate to https://sellers.snapdeal.com/Simple_to_sell#myModal and details in the form page that opens up before you. Submit the form and Snapdeal contacts you to take the process ahead to make you a seller on snapdeal.com platform.
3. What are the charges of Sell on Snapdeal program?
You do not have to pay any upfront fees or charges for registering as a seller on snapdeal.com. Setting up your storefront on the snapdeal marketplace is free. You only pay when your product is sold and buyer makes payment.
4. Who can sell on Snapdeal.com?
Snapdeal has defined criteria about eligibility of people who wish to sell on Snapdeal.com. You must be a manufacturer or a retailer or a wholesaler and must be registered as a business with PAN, GST and bank account in business name. Only sellers who sell genuine and brand new products are permitted. Second hand, used, refurbished or counterfeit knock off product suppliers are not permitted.
5. What products can I sell on Snapdeal.com?
Snapdeal has various poduct categories such as Consumer electronics, digital accessories, home products, jewellery, kitchen products, mobiles, movies, music, pesonal care, watches, furniture, stationery, health and sports accessories, fashion accessories and clothing to name a few.
6. I don't have a website, can I still sell on Snapdeal.com?
There is no need for a seller to have a website in order to sell on snapdeal marketplace. In fact, when you register as seller on snapdeal you do not even need a website. You will be kept quite busy with orders through Snapdeal.
7. How does selling on Snapdeal.com work?
You first initiate the process of registration and then receive approval. Once approved you have to upload and list your products in specific categories applicable to your products. Your storefront appears on Snapdeal. Buyers searching for products find your listing. If they place an order snapdeal informs you and then you ship it. Once customer receives product Snapdeal remits money to your account minus its charges.
8. What is the guarantee that I will get business?
If your product is saleable and if there is a demand in the market for the poducts then you can rest assured that you will receive orders after becoming a seller on snapdeal. Over 7000 products are sold per hour in various categories. Snapdeal ranks in the top 5 list of ecommerce platforms of India.
9. What documents I require to start selling on Snapdeal?
If you wish to sell on snapdeal you must have a proprietary/partnership or private limited company registered with authorities. You need to furnish PAN card of the company, its GST registration certificate and details of bank account along with ID proof and other documents that may be needed to complete the registration process.
10. How do I list my products on Snapdeal.com?
Listing involves uploading good images of product along with descriptive write up. You can do it on your own. Snapdeal also offers assistance to create the listing. You can log into your account and use the dashboard to carry out listing operation.
11. Can Snapdeal help in capturing the images for the catalogue?
If you cannot photograph products and write content then you can take help from Snapdeal panel of photographers and content writers to create product listing. They may even handle uploading listing for you.
12. When can I start selling?
You first need to register and then submit required documents. These will be verified and you will receive approval. Once you get approved as a seller you can upload lists of products and your store goes live on Snapdeal. Buyers searching for products like yours will see your listing.
13. How will I get paid? What is the payment cycle?
Snapdeal pays its sellers through direct NEFT transfers to registered bank account. It has four payment cycles per month. New sellers receive payment a week or ten days after delivery is made to the buyer. As you increase business then your payment period is shortened.
14. How do I manage the Orders?
You can manage orders using your mobile phone and the snapdeal seller app. You can use desktop computers and log into your seller account and click manage orders tab in the dashboard. You can execute new orders and you can track shipped orders as well as returns and paid orders.
15. Can I sell outside India through Snapdeal.com?
Sellers registered on snapdeal can only well within the Union Territory of India. You cannot execute orders received from foreign buyers.
16. Can I cancel my subscription?
You can cancel your subscription. Log into your account and click on the link to initiate the cancellation process. All orders must be executed and if there are pending issues these must be settled for the account to be closed.
17. If I list my products on Snapdeal.com, will the customer know that he or she is purchasing from me on Snapdeal.com?
Buyers certainly know who they are buying from on the snapdeal platform. Snapdeal clearly shows the seller's name alongside the product on its page. The invoice and packing list will also show your name as the seller of the product.
Snapdeal Buyer FAQ
18. How can I check my order status?
Buyers can easily check order status. Log into your account on snapdeal.com. Click on orders and then you will see track order button. Click on it to see order status.
19. How can I cancel my order?
Log into your account and pick order and you will see details of order displayed on the page with option to cancel the order. Click on it and the process starts. You receive confirmation by mail/SMS and if you have made payment refund process is initiated.
20. How can I return/replace an item?
Log into your account and click on manage orders and then cancel it. Snapdeal courier will pick up the item from your address. You need to keep intact outer packaging and inner wraps as well as labels. You can initiate a request for return/replacement within seven days of receiving the product according to snapdeal easy return policy. You can also initiate request for returns/replacement through snapdeal help center where clicking the appropriate question opens a page with a button that you click. You then log in and follow the process. Click https://www.snapdeal.com/helpcenter.
21. When can I expect refund for my returned item?
First Snapdeal waits for your returned item to be received at their end. They then inspect it within two days. If your claim is valid they will initiate refund. Refund is made the same way you made payment and duration may vary according to the payment mode.
22. What are the different modes of payment available?
Buyers have options of cash on delivery, using e-gift cards and various channels such as credit/debit card, credit card EMI and net banking.