World's no.1 ecommerce enabler
Amazon Beginners (Guide How to Sell on Amazon)
Amazon is the market leader in e-commerce in India. Anyone who visits Amazon will see that it is a marketplace with thousands of sellers selling thousands of products. There is no fixed costs and seller pays only when a sale is made. Payments are made on time and assistance is available for beginners to succeed in selling on Amazon India. Is it possible for someone to become a seller on Amazon? Yes, how to sell on Amazon becomes easy when you follow this how to sell on Amazon for beginners guide.
Through DigiCommerce, start boosting your business on top Indian and Global online portals like Amazon, Flipkart, E-bay, PayTM, LimeRoad, Voonik, Snapdeal & Shopclues.Onboard your self online As low as 18,000/- INR . Contact us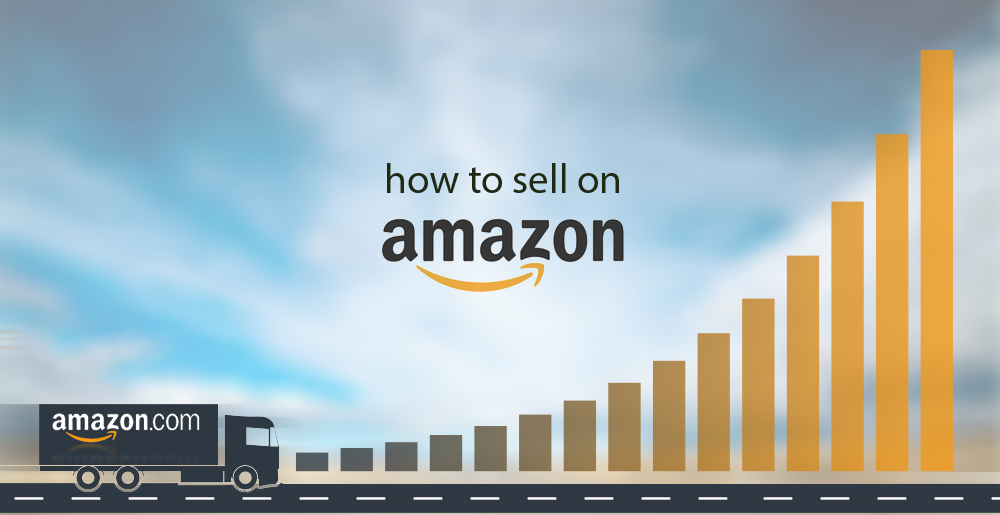 We provide Amazon seller account management services, Amazon product listing services, brand store creation, Boost sales, registeration, brand approval, promotion and advertisiment etc. For more details Register Now...!!!
Before you start
In this guide on how to sell on Amazon for beginners, you need to prepare yourself before joining the sell on Amazon program. This means:
You register a business name.
You obtain GST registration certificate and keep a scanned copy ready.
You open a bank account in the business name.
You obtain a business PAN card, scan it and keep it ready.
Scan address and identity proofs.
Keep ready phone number and email
Basic details of your company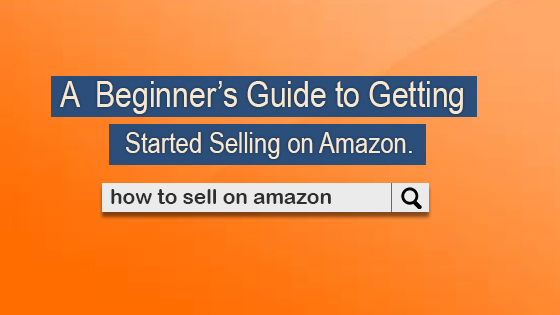 Registration
In order to start the registration process, you can use the Amazon seller app or navigate to services.Amazon.in and click on register now button.
The next step on how to sale on Amazon India is to create an account after which you log in and follow steps to complete the registration process.
This done you set up your store.
How to start selling on Amazon next step is to list your products. You need to photograph products and create write-up for each.
Preparing the list is part of the how to sell items on Amazon process. This done your storefront is ready. If you cannot prepare the list on your own, there are associates of Amazon who will do it for a small fee.
As you can see how can I sell my product on Amazon is not such a bother. With Amazon support, it becomes better.
What Next?
You now have Amazon new products listing of your storefront and wait for buyers to place orders.
You do not worry about how can you sell on Amazon since it is a well known retail portal with millions of buyers and soon you receive an order.  The buyer knows who the seller is.
Amazon notifies you and you prepare the package and ship it through a courier of your choice or through Amazon's courier service that will pick up the parcel at your doorstep. You can also join the fulfilled by Amazon (FBA) program.
The product is delivered to the customer.
Amazon makes payment on schedule after deducting their charges.
What Products Can You Sell On Amazon India?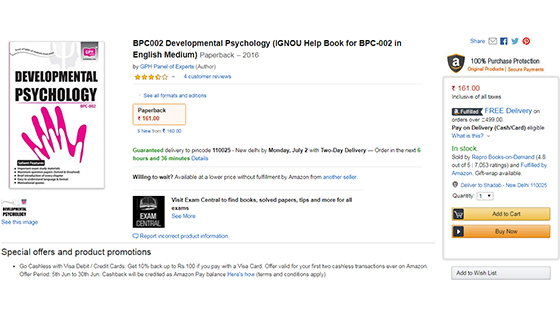 How can I sell on Amazon question is answered and the next step is to know the products you can sell on Amazon.
How to do online selling on Amazon becomes easier once you list your products in the popular categories on Amazon India. These are electronics, apparel, consumables, mobiles, digital accessories, groceries, jewelry, kitchen appliances, luggage, movies, books, musical instruments, office supplies, personal care products, pet supplies, shoes, tablets, toys, video games, watches and even industrial products. Choose the right category to be found easily by buyers.
The best selling products on Amazon India varies from books on one hand to mobiles on the other. Electronics, fashion, kitchen and home appliances and beauty products are some of the top selling items on Amazon India.
Shipping
The next part of selling on Amazon is to know about shipping.
Can I sell things on Amazon India and choose various shipping methods? The answer is yes.
One method that Amazon allows is that seller can arrange his own packaging and shipping. The seller can show shipping as extra or include it in the price displayed on Amazon pages.
The second method is one in which seller packages the product in Amazon packaging and Amazon courier service picks up the parcel for onward dispatch.
The third method is fulfilled by Amazon (FBA). What has Amazon fulfilled India? Fulfilled by Amazon meaning is that seller does not dispatch product direct to the buyer but dispatches products in bulk packing to Amazon warehouse and Amazon takes care of individual packaging and shipping from its warehouse. You can set up Amazon business account India based and choose from any of these shipping options and this is even available on Amazon B2B channel. Sellers in retail can migrate to B2B model if they so desire and sell in bulk with FBA.  As an Amazon merchant, it is your choice.
How To Manage Orders On Amazon India?
How do I sell things on Amazon and manage orders is a frequently asked question. Follow this step to manage orders on Amazon India. Simply log in to Seller Central and click on manage orders and choose the shipment method. The dashboard gives all information about orders and you can communicate with Amazon for shipment and payments through the interface.
As a beginner, you will be interested to know how to sell used items on Amazon India. It is easy. You can use "Sell on local finds" and one can even post fee ads. You can sell refurbished products and must clearly describe it as such. What to sell on Amazon by way of used or refurbished items is up to the seller and his sources of supply.
What Are Amazon Seller Charges?
The good thing about how to do business with Amazon is that registration and product listing is free.
If I want to sell on Amazon it is easy and I pay Amazon only when a sale takes place. Amazon charges vary according to product category.
There is a referral fee that starts at 3% and varies according to product category.
Shipping fee is a minimum of Rs 30 and varies according to product category, size, weight, and destination.
Sellers also pay a fixed closing fee according to the pricing of the product. Closing fee is Rs. 10 for products costing up to Rs 500, Rs 20 for price range Rs 501 to Rs 1000 and Rs 40 for products costing above Rs 1000. 
When you create Amazon seller account India based and list products, keep in mind all the above and price the item accordingly.
It pays to carry out research on Amazon India about top selling items on Amazon so you have a steady stream of orders.  How can I sell things on Amazon becomes an easier process?
This information is sufficient to give you the start you need as a beginner on Amazon. Just follow the steps and, in time, you will be earning a steady income.
Related Articles:   How To Sell On Amazon - Full Guide For Beginners