World's no.1 ecommerce enabler
Why Sell on Amazon and How to Become Amazon Seller
When ecommerce kicked off in India a number of players emerged on the scene but most of them vanished. Today the online ecommerce retail space is dominated by Amazon and Flipkart followed by smaller players like infibeam, shopclues and snapdeal.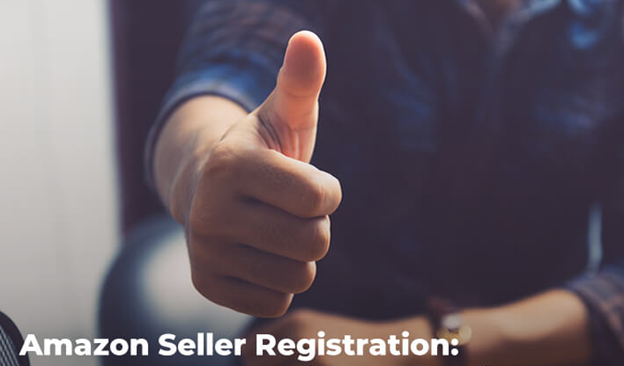 We provide Amazon seller account management services, Amazon product listing services, brand store creation, Boost sales, registeration, brand approval, promotion and advertisiment etc. For more details Register Now...!!!
Amazon overtakes Flipkart
Flipkart was expected to go ahead once it gobbled up ebay.in. However, the global juggernaut, Amazon, steamrolled it and, according to latest news, Amazon has a $ 7.5 billion gross sale compared to Flipkart's $ 6.2 billion. Amazon is the number one ecommerce site and it has millions of buyers. Amazon has another advantage: its variety and range of products is much wider and it is the first choice for many buyers across India. If you are in retail trade, the one sure way to increase your business manifold is to join the Amazon marketplace. How to become an Amazon seller is easy once you follow the guidelines given below.
The basics
If you already are a retailer with a shop then you have the basics in place. For those who wish to become resellers they need to straighten out the basics.
Register a business entity as a one person company, a limited liability partnership or a private limited company and keep ready the registration certificate.
Open a bank account in the company name and keep ready passbook and cheque book.
Obtain GST registration certificate. This is indispensable. You will have to file monthly returns but you can assign this task to a CA or someone who handles tax work.
Address proof for place of business address and identity proof
Phone number
Email ID
Scan and keep electronic formats ready. You will need to furnish these when you register at Amazon. If you have confusions then you can always hire an expert for Amazon seller registration. Apart from Amazon registration you also receive assistance with GST certificate.
Registration with Amazon
This is a straightforward process.
Navigate to Amazon seller registration and click on sign up now and a window opens in which you enter your name, mobile, email and then create a password.  You receive SMS with verification code you must use to proceed with registration. Hit continue button and the proceed as per instructions. If all this is too much for you then you can assign this task to a specialist in Amazon seller registration who is part of the Amazon service provider network and approved by Amazon.
Listing
You submit documents and Amazon verifies them. If OK you receive confirmation of approval as a registered seller.
Next, you access your account by logging in to sellercentral.amazon.in. You see various options. You will need to create catalogue and list your product.
Listing means you upload product descriptions and a few photographs of each product.
Bravo. Your store is now active and you can sit back to receive orders.
When you do, just pack and keep ready. Amazon courier services picks up the product. Buyer receives it and then Amazon makes payment to you.
You can increase sales even more with the help of an Amazon service provider. Get started first.