World's no.1 ecommerce enabler
List of Highest Selling Popular Products To Sell on Meesho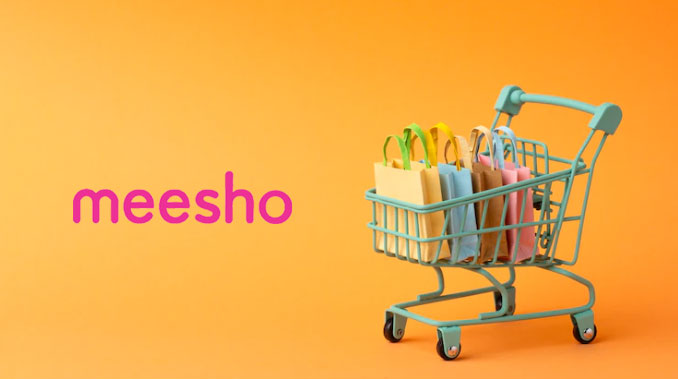 List of Highest Selling Popular Products To Sell on Meesho
Meesho is fast becoming one of India's most popular ecommerce marketplaces. It is favored by over 11 crore customers for offering the best prices on a range of products. It is the choice of over 6 lakh sellers because Meesho gives them the best deal and charges 0% commission. Admittedly, Meesho is young, having started in 2015 and is not quite as developed as some of the more established players but it is gaining traction. You can start your online store on Meesho and grow fast. Here are details of some of the most highly saleable popular products to sell on Meesho. It is best to start your journey with the help of a Meesho seller account management service provider.
The most popular products that sell fast on Meesho
Women's wear - Kurtis, Kurti sets, Lehengas, Sarees, Ethnic Wear
Men's apparel
Western wear for men, women and kids
Kids apparel
Jewellery
Fashion accessories for men and women
Footwear
Beauty & Personal Care Products
Electronics - mobiles, home theater, appliances
Home decor and improvement products
Kitchen accessories and appliances
Now, a bit more about specifics of each category
Women's Wear
There are several sub-categories in this category such as Punjabi dresses, blouses, dupatta, abaya, kurtis and anarkali sets, dresses, lingerie and sarees, all of them in a variety of fabrics such as cotton, voile, organza, silk, polyester, acrylic, georgette, chiffon and others.
Men's Apparel
You could just as well sell apparel for men comprised of shirts, T-shirts, trousers, kurti-pyjama, sherwani, formal wear and party wear in a variety of fabrics, colors and patterns.
Western Wear
This category also has great potential. You must list the item of apparel right using Meesho product listing service to succeed. Items here that can be sold are coats, trousers, jeans, T-shirts, western outfits for women, gowns, leggings, shorts, skirts and more to suit men, women, teens and kids.
Kids Apparel
This is an evergreen market with high profitability when you sell items such as dresses for boys and girls, for teens and for infants.
Jewelry and Fashion Accessories
There is immense potential for jewellery (genuine precious metal and stone and fashion) and also for various accessories such as sunglasses, belts, bags and others. Your Meesho services provider will gladly guide you to pick the right range to sell on Meesho.
Footwear
Footwear is considered as a necessity and also a fashion accessory. You can sell formal oxfords, Chelsea type boots, sandals, high ankle boots and also slippers for men and women in leather and other materials.
Beauty Products
Beauty products are much sought after and sellers can look forward to high volume sales of cosmetics, creams, lotions, serums, hair care products, cleansing agents and lots more by choosing wisely with the help of a Meesho seller service provider.
Electronics
There are several sub-categories under this such as mobile phones, mobile accessories, home theater, TV and projectors that are in constant demand, particularly with festival seasons when demand rises.
Home Decor
Sell bed sheets, carpets, furnishings, curtains, cleaners, garden accessories as also home beautifying accessories and watch your revenues rise.
Kitchen
There is huge potential in this category with products like kitchen cabinets, platforms, cooking stoves, induction cookers, mixies, air fryers, ovens, cutlery, pottery and many other accessories always being in high demand.
If you are already selling any of the above products then you will benefit more by getting on to Meesho using a Meesho product listing service provider. If you are thinking of starting a new business online then you can definitely benefit by retaining the services of a Meesho seller account management service provider. They will help with picking the right product category and items to sell on Meesho, pricing, participation in the Meesho advertisement services and a lot more.