World's no.1 ecommerce enabler
How to Register as a Seller on Meesho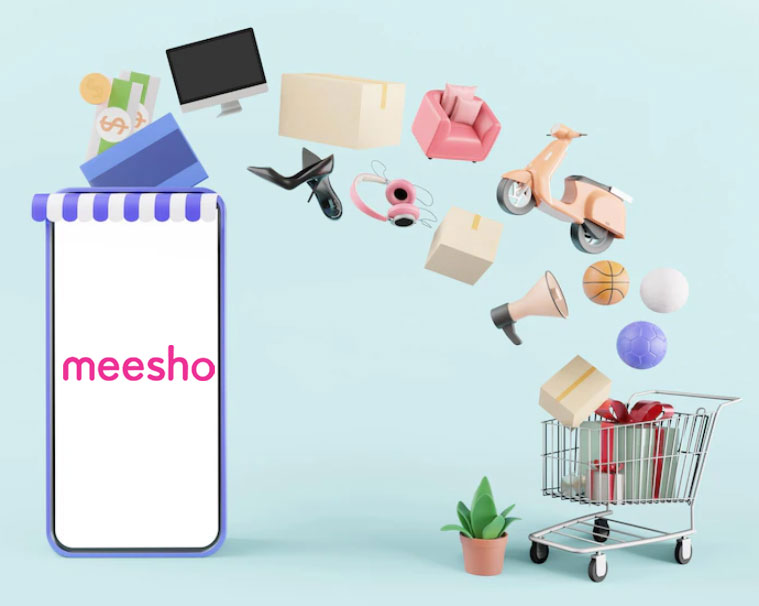 How to Register as a Seller on Meesho
Over 11 crore buyers across 28000 Pin code locations in India are now preferring Meesho since products are available here at far lower prices due to Meesho's competitive policies in favor of sellers on its platform. Over 6 lakh sellers on Meesho enjoy its benefits. Meesho charges 0% commission from sellers on its platform. You too can become a seller on Meesho and grow quickly. For that to happen you must know how to sell on Meesho for which the first step is to register as a seller. It is best to let the experienced Digicommerce team take on your Meesho seller account management services through which you get the entire suite of Meesho related services.
First step
Even before you register as a seller on Meesho you must take care of the following:
Ensure that you have the necessary registrations such as PAN and GSTIN as well as a current bank account in your business name. Prepare soft copies of all these documents as well as shop ownership, business ownership and other documents.
You have a portfolio of products to sell-you may be an existing seller, or, you may wish to start a new business. In this case Digicommerce helps you with everything like GSTIN/PAN and selection of products based on Meesho research.
Prepare product descriptions and images of each product. Digicommerce can help with the title, content and photographs.
The Meesho registration process
Digicommerce's Meesho seller account management service team will take care of this but in case you wish to do it on your own:
Launch the site meesho.com and click on the "start selling" button.
Enter your mobile and click on "send OTP" option.
Enter the OTP and your email ID and type in a password.
Click on "Create Account" button.
Enter your GSTIN number and click the "Verify" button and then "continue to proceed" button.
Type in the pick up address as it appears in your GSTIN certificate.
Enter bank account details
Enter the full name of your store and your full name and choose a name for your store as it should appear on Meesho and type it in the store name section.
Complete the registration process.
Meesho will confirm that your account is set up.
Product catalog upload
The next step is to login to your Meesho seller account dashboard. From here you select the catalog upload option. You can choose to upload individual product listings or upload bulk catalog by selecting the appropriate option. If this is a challenge, then let Digicommerce handle the Meesho product listing service for you. We ensure that the product is listed in the right category with the right title to ensure high visibility in searches.
Advertising on Meesho
Digicommerce also handles Meesho advertising as part of its Meesho seller account management service. Just uploading a catalog is not enough. You must also promote it through Meesho advertisement services. The good thing here is that you pay only when a visitor clicks through to your storefront on Meesho. You can choose which product to advertise and put limits on how much to spend per week or per month. The result is top ranking in product search lists, more visitors and more sales.
Digicommerce helps you succeed quickly and grow fast on Meesho.