What is Payoneer and How Does it Work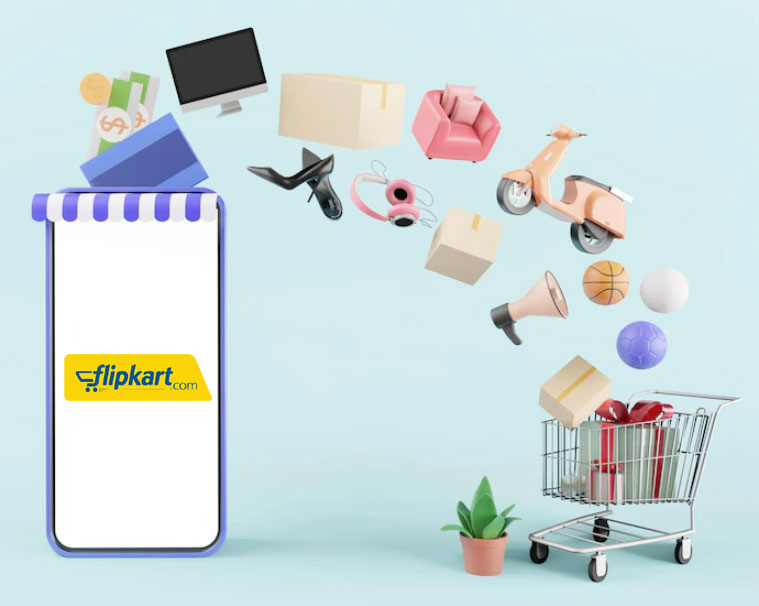 What is Payoneer and How Does it Work?
---
Payoneer is fast emerging as a global payment processor, assuring safe, secure international transactions and payments from abroad. It offers streamlined facilities to users:
Individuals and businesses can create Payoneer account.
Business owners, especially on eBay, can set up Payoneer business account for seamless international payment transactions including receipts, payment of VAT and payment to suppliers.
The Payoneer payment gateway is fully encrypted, secured, legally compliant, regulated and audited, letting you receive payments in USD, Euro, GBP, Yen, CAD and AUD in your Payoneer account and transfer it to your bank account in the local currency.
The Payoneer account sign up process is lengthy but it is necessary since financial transactions are involved. You need to furnish ID proof, bank account, address proof, business proof and other verifiable documents to start and maintain your Payoneer account.
It must be noted that payment can only be used for international commercial clients based on invoicing. Payoneer account cannot be used for domestic payments or non-commercial payments.
Payoneer does charge a transaction fee as a percentage of the amount being transacted.
Payoneer Services
---
Payoneer offers a range of global payment services that are ideal for international businesses and individuals working on a global platform.
Global Payment Service - receive payments in more currencies
How does the global payment service work?
---
It is easy to avail of Payoneer's global payment services:
You set up your Payoneer account and get a local receiving account.
You inform customers about the details of your receiving account
You use Payoneer's Request a Payment Service through the dashboard and attach an invoice for the transaction.
Customers pay via local bank transfer or credit/debit card or Payoneer's global payment service, in USD, Euro or other currencies.
Payoneer transfers the funds to your local bank account in the local currency after deducting its transaction fee.
How do you benefit?
There are quite a few benefits to setting up your Payoneer account with the help of Digicommerce:
Amazon and some other international online marketplaces require sellers to have a local bank account if they wish to trade internationally. Payoneer, by offering local account, overcomes this obstacle and facilitates international trade. Local buyers can pay using USD, Euro or other local currency to your Payoneer account through the marketplace.
If you have sold an item or provided a service then you can request payment through Payoneer in just a few clicks.
Reduce payment fees dramatically with Payoneer global payment service
Customers will like the simple, secure and quick method of making payment
Payoneer offers 24/7 support.
Receive payments from Global companies and online marketplace
How does it work?
Payoneer is perfect for those working on a global scale, either selling online or selling services. This is how it works:
You specify Payoneer as your preferred payment receiving channel on the marketplace platform or with the company for whom you work.
The company pays through local bank transfer or card or even Payoneer once it receives your invoice through Payoneer.
Payoneer transfers funds to your bank account in INR.
One of the obstacles to selling on international marketplaces like Amazon is that they require you to have a local bank account. Payoneer provides a local account in any of the major international currencies, thereby removing this obstacle and facilitating your business growth.
How do you benefit?
Use Payoneer and enjoy these benefits:
Lowest transaction fees
Fast transfer of funds to your bank account
You receive payment in Indian Rupees in your account
You can even use Payoneer to pay VAT and pay sellers or service providers.
Request a payment
One great advantage of Payoneer is that you can raise a payment request through it and attach an invoice that will generate a payment request with your company or buyer. It also permits them to pay through their local bank or card in a safe, secure way. You do need to set up your account and furnish necessary documents like ID proof, address proof, business proof and bank account details to use this facility.
How does it work?
This is how Payoneer's request a payment service works:
Sign in to your Payoneer account.
Open the request a payment option through your dashboard
Select the buyer or client on whom you would like to raise the payment request
Fill in details in the form to request payment
Attach your invoice
Payoneer transmits the payment request and invoice to your client or buyer
The client pays using their local bank account or card or their Payoneer account
Payoneer receives payment and immediately transfers the amount to your Indian bank account in INR.
You can add new clients or buyers to the list, modify them or remove them, as the case may be.
How does it benefit you?
You will certainly benefit by using Payoneer to receive payments:
Speed is of the essence and Payoneer transmits payments to your bank account in INR in record time.
You pay the lowest transaction fees.
It is easy to use on desktops and mobiles.
Pay your VAT
Payment of VAT is mandatory when you sell products in the UK and the EU in GBP and Euros. You can use the foreign currency balance in your Payoneer account to directly pay taxes to the relevant authorities.
How does it work?
You can use Payoneer's VAT payment facility to pay VAT. This is how it works:
You must have maintained a record of invoices showing taxes and payments received.
Compile data of payments received showing gross amount, VAT and the net amount. Prepare a statement and include your Payoneer account ID in it.
Also provide details of your VAT registration with Euro and UK authorities.
Email the statement to vat-in@payoneer.com.
Payoneer will take care of transmitting the VAT amount to the appropriate authorities and give you documentary evidence of VAT payment.
How does it benefit you?
This is how you benefit by using Payoneer for VAT payments:
Payoneer handles VAT payments in GBP and Euros directly from your Payoneer account, saving you time and effort.
Avoid late fees - Payoneer transmits VAT instantly in full compliance with norms.
Avoid currency conversion charges
Payoneer does not charge you for this service.
Store Manager
One great advantage for you, if you deal with multiple buyers across the world or provide services to different companies, when you use Payoneer is that it has an integrated dashboard to help you manage multiple clients across different geographic locations. You may have multiple storefronts on the same marketplace but, with Payoneer, managing payments and storefronts is easy as pie.
How it works
This is how it works:
You first set up a Payoneer account.
You should have set up Payoneer as your preferred payment receiving channel with the marketplaces if you are selling online, or the clients to whom you render services.
Then you login and access your dashboard, access the Store Manager.
You can easily view your storefronts and marketplaces and the payment position on each.
You can label each storefront/marketplace/client and consolidate payments in one place.
You can use the store managerís feature to group payments, generate reports and also view tax payments and other details.
Download the data and carry out analytics if you wish.
Digicommerce team of Payoneer experts will gladly handle the Payoneer storefront on your behalf, leaving you free to focus on more vital business matters.
Payoneer Payment Gateway Pricing and Fees
---
Payoneer is safe and highly secure. It is fast becoming the preferred mode of payment for international transactions done quickly and with least hassles.
Payoneer does levy transaction fees, details of which are as follows:
Payments received from clients
| | |
| --- | --- |
| Credit Card | 3 |
| ACH Bank Debit By Client | 1 |
| Direct By Marketplace | variable based on the marketplace |
| Payoneer Account | Free |
Withdrawals, likewise attract a transaction fee
| | |
| --- | --- |
| Type of withdrawal | Transaction fee |
| ACH Bank Debit By Client | 1 |
| Direct By Marketplace | variable based on the marketplace |
| Payoneer Account | Free |
FAQs
---
---
What Our Customer Say
---
Recent Post