Online Promotion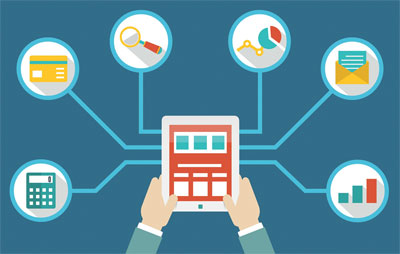 A mere web presence just does not cut the cake. DigiCommerce online promotions not only helps you cut the cake but eat it too and to your fullest satisfaction. DigiCommerce offers web promotions online like no one else can because we have the expertise, knowledge, experience and people to handle just about any online promotion campaigns that generate results. We custom design internet marketing strategies for your continuing growth and success.
Our comprehensive suite of services that touch or are directly/indirectly connected to internet marketing and web promotions covers:
1) Website design and updates as well as hosting
2) E-commerce design and launch of storefronts with full back up support
3) Graphics design, e-cataloguing, online storefront maintenance
4) Search engine optimization-offline and online, link building, traffic generation
5) Search engine marketing, pay per click campaigns
6) Mobile promotions, SMS marketing
7) Social media, branding and creating a unique online presence
8) Lead generation
No two companies or products are alike. Based on this premise we customize our website promotion campaigns to suit a client, his target geographic region, target clientele and products. Research driven, our online promotions factor in target buyer preferences as well as competition that help us to craft unique strategies for measurable results. It starts with an iin-depth discussion with our clients and proceeds with mapping a strategy that is implemented in stages and modified as we go along based on analytics of responses. We give you the best bang for the buck.
Frank, transparent and ethical in our dealings, we make no false promises or tall claims. Practical and grounded as well as thoroughly conversant with ongoing search engine modifications, we leverage our knowledge, experience and expertise to leverage all online technologies for finest outcomes. Rome was not built in a day. Likewise, it takes some time for web promotions to show results but when they do, they come pouring in an ever increasing deluge.
Leave a Comment
1 Comments
Robert
Thanks, I will recommend your calculator
---