World's no.1 ecommerce enabler
Alibaba A Complete Guide to Buying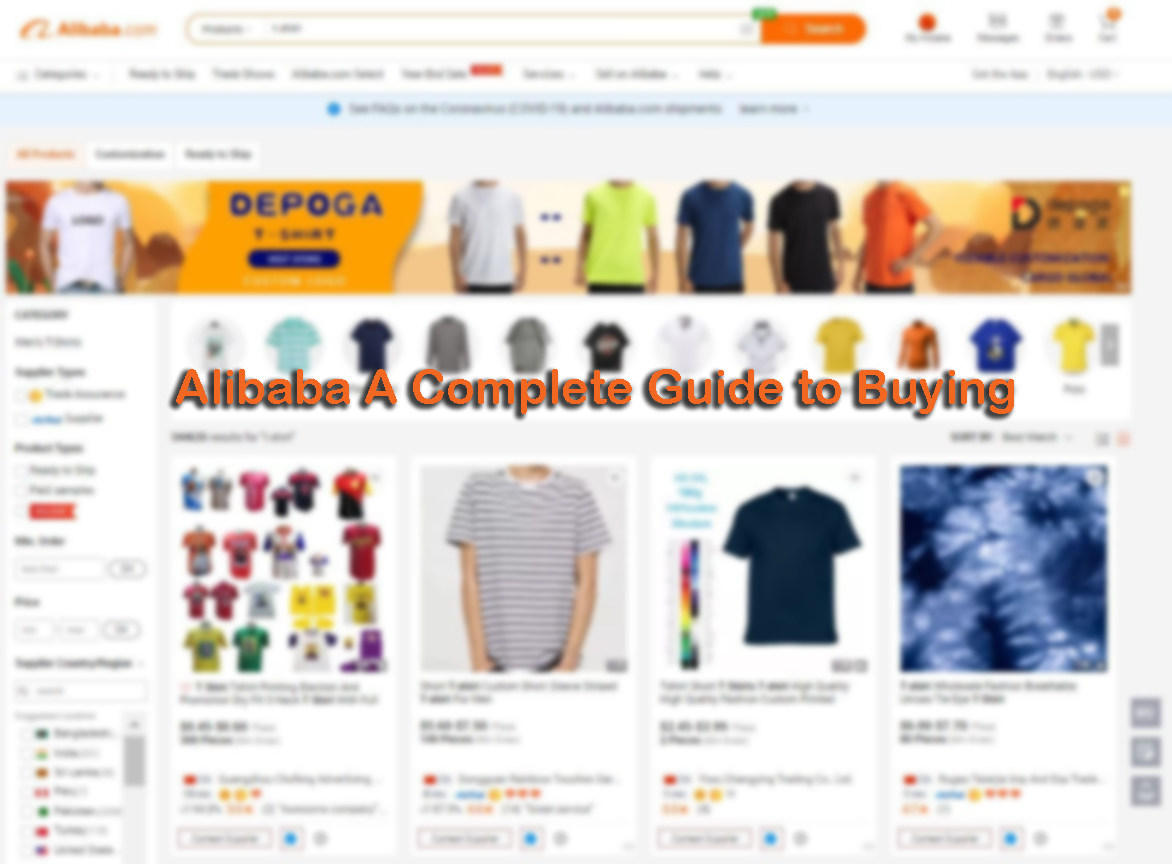 Alibaba happens to be the world's biggest online ecommerce B2B marketplace and its global sales amount to over $240 billion. Alibaba has a user base of 50 million spread across 240 countries. Globalization makes it easy for businesses to purchase products at wholesale rates from Alibaba and then sell in their region or across the world. However, it is not easy to buy and one must have thorough knowledge of all that is involved in buying on Alibaba. This guide will get you started.
Why buy on Alibaba?

Alibaba is an ecommerce marketplace for B2B operations. You will find thousands of manufacturers and wholesalers offering a wide range of products at rock bottom prices and most of these products are of Chinese origin. You get a chance to interact directly with the manufacturer or global wholesaler thereby cutting out the chain and associated higher costs.
You can buy at a lower price and sell in retail at higher prices on your ecommerce portal or through marketplaces like Amazon and AliExpress.
Many manufacturers and suppliers are agreeable to supply you products carrying your brand label on the product and on the packaging provided you buy in big quantities. Some will even alter specifications of the products to suit you.
Classes of suppliers

Alibaba is a huge marketplace and it does vet suppliers to a certain extent. Alibaba also classifies suppliers in different ways.

Gold Suppliers: This class of suppliers is fully vetted by Alibaba and must pay a fee for such certification.

Trade Assurance Suppliers: This category of suppliers includes those whose products are inspected before shipping and there are guarantees of timely delivery. If it does not happen then Alibaba gives full refund to buyer.

Assessed Suppliers: Third party inspection agencies monitor these suppliers and issue detailed reports, increasing the reliability factor.

When you start to buy on Alibaba it is best to select suppliers in this category, possibly one who has all three classifications or accreditations. There is a reason to do so considering that there are many sellers selling fake or counterfeits, sellers who sell poor quality products than the ones shown and sellers who may not even ship full quantity or ship damaged products. If this happens you are left high and dry. It is important to conduct due diligence before you zero in on a few suppliers.
Get started – Join

The first step to buying on Alibaba is to register and create a business account. This way you will have better access to sellers on Alibaba and will be able to interact with them. It is best to register a business account rather than a personal account. Since the process is complex you may wish to retain the services of an ecommerce expert like Digitalcommerce.
Find products
Alibaba has its internal search engine letting you search for products by category and type or by suppliers. You will see a listing of products and pricing as well as MoQ and the name of the supplier. Prices for the same product can vary depending on its quality so do not be misled by low prices. Instead look for middle level prices and, importantly, seller accreditations and their reputation.
Get offers

The next thing to do after you short list suppliers is to contact them and ask for a quote. Keep in mind that the person at the other end may not be familiar with English so be pointed and specific about the item, model number, quantity and ask for shipping methods offered. Some may respond. Some may not. You click on contact supplier button to get the quote process started.
If you are buying in bulk then prefer sea shipment otherwise you can ask for air shipping or air courier. In any case you must be specific about asking for FOB or C&F or CIF or ex-works prices. If you ask for FOB or ex-works then ask if supplier will handle shipping or arrange it for you.
Due diligence

Before you place an order with a supplier on Alibaba you should conduct due diligence such as looking at their ranking and feedbacks from buyers. Search for the supplier Google and, if they have a website, visit it and find out details. Select only suppliers with all three classifications as stated above just to be safe.
Call the supplier on video chat and have a person to person talk. You will learn much and it will also build a rapport.
Ordering

You have received the quote and are ready to order. However, the MOQ may be for 1000 whereas you may wish to place a first trial order for 100. You can negotiate with the seller and request a quote.
Look at the payment terms and see if these are convenient and possible for you. Some may accept Paypal but most sellers are likely to ask for advance bank transfer or LC. You could request a different payment method if not mentioned in the quote. Also make sure about the shipment—whether it is FOB, C&F, ex-works or CIF. If it is CIF, no worries. In other cases get clarifications about packing, transport and shipping on board charges for FOB and ex-works offers.
Once you have the final quote and everything is clear you can place your order and pay for the products you are buying from the seller. It is important to check the quote. The name of the supplier should be the same as displayed on Alibaba site and payments must also be requested in only that name. If they ask you to pay someone else, then stop. Also, do not rely on verbal offers or modifications. Request everything in email.
If you are not familiar with shipping and clearing processes then you should retain a clearing agent to handle it for you. It is wise to consider all costs beforehand before you conclude the order and pay.
Shipping

If you have ordered on FOB then the seller will usually arrange to transport your ordered consignment to the port and get it on board the cargo vessel but that part may entail additional expenses. Check with the supplier as to how they can assist you. If it is a CIF order then you do not have to worry. Your payment covers everything and it is for the supplier to pack, transport, ship and insure the consignment. You only need to have a local clearing agent to handle customs work once the consignment arrives, clear it and dispatch it to your warehouse.
Disputes

It is likely that some items may arrive in a damaged condition and you have to raise a dispute. You will have to file a complaint with Alibaba Help Center and seek their help. Meanwhile, photograph products in a damaged condition and make softcopies of all documentation that the Alibaba Help Center may ask you to furnish. If you have conducted due diligence and you have bought only from accredited suppliers then your dispute will be quickly resolved.
It is best to retain the services of an expert in global ecommerce such as Digitalcommerce to make sure you are doing it right.
Leave a Comment
0 Comments
Alibaba Services
On Alibaba.com, we have developed customized Minisite.